Infin8 Enterprises Takes Personal Finance Personally.
Infin8 Enterprises offers tax, personal finance, and business development solutions tailored to each of our clients' needs. Our simple and affordable pricing plans give all individuals, entrepreneurs, and small businesses an opportunity to receive quality service that will help them reach their unique goals.
Personal and Business Tax Returns
Each package includes federal filing – each additional state filing is $75
As a bonus, all tax clients will receive a listing of personalized tax strategies to help them minimize tax effects for the next year
See which package is right for you:
Simple Return: your income primarily comes from wages, salaries, and tips. You also receive some interest income from a few bank accounts. You might also have some dividend income from your brokerage accounts. The package includes forms 1040EZ / 1040-A, Schedule B, and Schedule EIC – $250
Advanced Return: you're slightly too complicated for a Simple Return. Your income might include wages, salaries, tips, and additional contract work. You have itemized deductions and also capital gains or losses from your investments. This package includes forms 1040, Schedule A, Schedule B, Schedule D, and Schedule EIC – $350
Entrepreneur Package*: primarily for sole proprietors, consultants, or single member LLCs. You have business income or loss. You report self-employment tax. You might even own some rental properties. This package includes all forms noted in the Advanced Return, plus Schedule C, Schedule E, and Schedule SE  – $475 base fee
Small Business*: S Corp, Partnership, C-Corp, or multiple owner LLC – $575 base fee (for up to 2 shareholders/partners/owners – each additional member is $100). This package includes Form 1065, Form 1120, or Form 1120S.
*Does not include bookkeeping rates or additional tax research needed for complex scenarios.
Financial Education & Coaching
Financially Fierce Series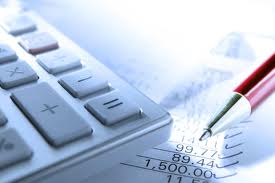 This series is designed for the do-it-yourself individuals that want to learn how to properly manage their household finances. It combines learning with professional guidance that can be utilized in real life environments. This is program will help you improve your overall financial health and increase your financial knowledge. In this series, you will focus on critical financial topics such as:
Learning to spot where your financial problem areas are through a trend analysis
Understanding what fixed / variable expenses and discretionary income really means
Understanding your own cash flow and spending habits
Creating a realistic budget, so that you can save more money and get out of debt
Understanding retirement strategies you can implement on your own
Developing tax strategies to help you keep more of what your earn
In addition, we will help you become accountable and monitor your goal progress. Cost – Call to inquire.
Contact us to get started on your financial improvement.
We also offer a full array of financial services that can meet your customized needs.
Business Development Services
From Entrepreneur To Enterprise
Whether you are an aspiring entrepreneur seeking help on setting up your business or an established company looking to improve operating efficiencies, we can help:
Provide coaching for new entrepreneurs to develop possible business ideas
Create business plans that can help execute on your idea and obtain financing
Provide business strategy and methods of achieving specified objectives
Register and incorporate your new company
Review current business functions to reduce redundancies and improve efficiencies
Examine company expenditures to determine proper cost cutting tactics
Develop customized solutions for individualized business needs
Personal coaching and business consulting services range from $150-$300 per hour.
Contact us to get started. All initial consultations are free of charge.